All women love shoes, right?? I'm pretty sure that all men think so.  Fall is a great time of year for shoes(let's be real, every time of year is!), so I've rounded up my  five fall must haves! From boots to slip-ons, you'll find them all here!
If you're anything like me, you've been scouring the internet in search of an affordable, yet beautiful pair of black over the knee boots. Well, look no further! I present to you….
In an earlier post, I discussed how I'm often on the fence about shoes from Payless.  I couldn't resist this pair, though.  They're a part of the Christian Siriano line that Payless features, which in short means designer for a fraction of the price! Who doesn't love that??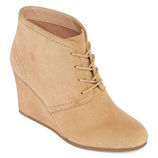 I have a similar pair of wedged booties that I love.  These shoes add a little flair to any outfit.  I literally wear them with everything–dresses, skinnes, flares, you name it!  This particular pair comes in four great colors and are really affordable to boot(see what I did there?)!
Bear with me –I'm really diggin' these crazy snake boots, y'alll! Am I alone here?? I realize they're clearly not for everyday wear, but special occasions?? For girls' night or a bachelorette party? Vegas? New Years?? My Birthday?? So, maybe they are for every day…..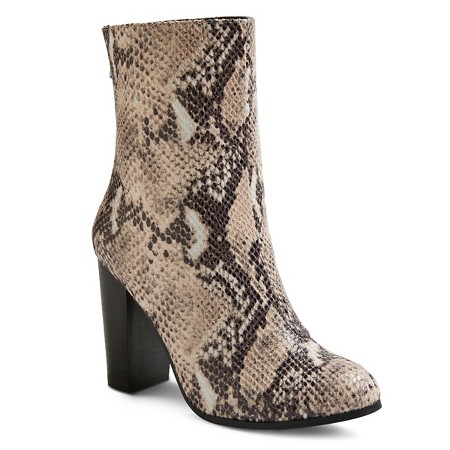 They're also now in my shopping cart. Whoops.
Confession–this is the first pair of leather sneakers that I've ever owned. I had to have leather shoes for work, and this sent my little fashionista self into a bit of a panic. I was having visions of the episode of Sex and the City where Carrie is forced to wear awful sneakers home from a party where her Manolos were stolen–NO THANKS.  I stumbled upon these little babies while searching for these Nikes that I already had googly eyes for. It was love at first sight. The $80 price tag was a steal, and while my affection hasn't dwindled–if you're seriously interested in this pair, I'd recommend sizing up a half size!
Are you guys familiar with the cutout bootie craze this season? At first, I wasn't too sure what I thought about them.  Now that I've finally warmed to the idea, I can't get enough of them.  Interestingly enough, I was purging my Pinterest  Wishlist board the other day(in preparation for my upcoming birthday), and I found a beautiful pair of cutouts that I'd pinned two years ago! Talk about ahead of the curve.  While I do love the gray and black versions I've been seeing everywhere, cognac is my fall color of choice.  I'm in love with this pair from American Eagle, and who can beat under $60 for quality booties?
Now that I've convinced you to spend your Christmas cash on shoes….what pair are y'all loving this season? Thanks for stopping by!